F2 Savannah Kittens for Sale
The new F2 Savannah Kittens have arrived on July 4th 2014. We will be offering 2 boys and 1 girl F2 Savannah Kittens for sale from this litter.
F2 Savannah kittens for Sale Male1 $6,000
F2 Savannah Kittens Male 2 $6,000
F2 Savannah Kittens Girls (Only 1 Available)
2 little girls with solid black noses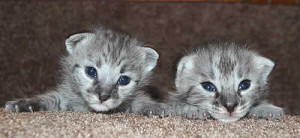 Savannah Kitten Female 1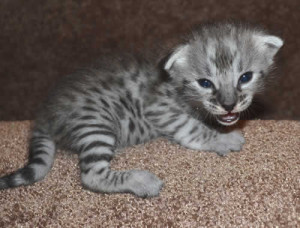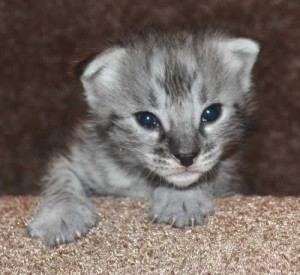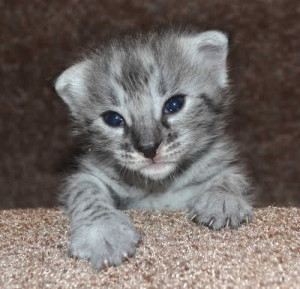 Savannah Kitten Female 2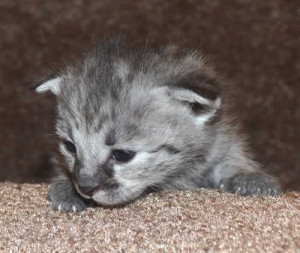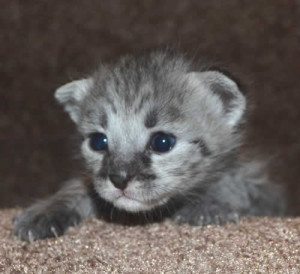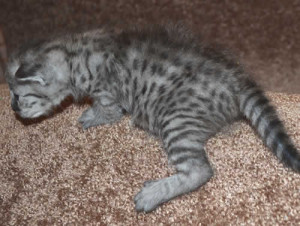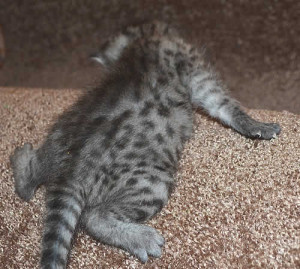 Mommy Of F2 Savannah Kittens
Past Savannah Kittens by OC
F2 Savannah kitten from OC and Jovi at 5 months old (Below)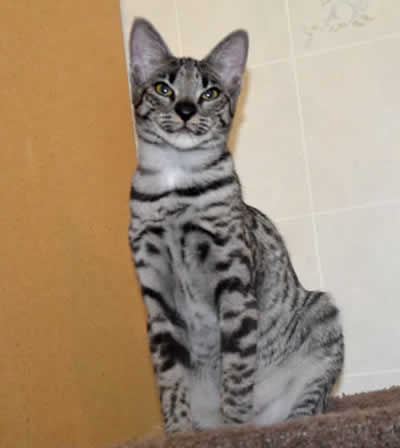 OC's kittens at 5 and 7 weeks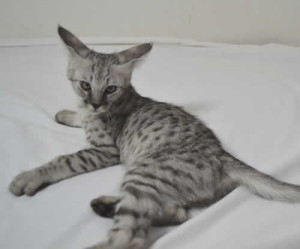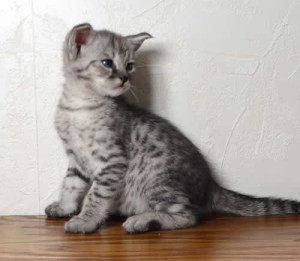 Male F2 Savannah Kittens by OC and Jovi
_________________________________________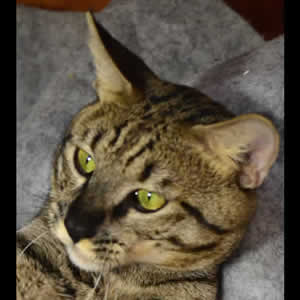 JOVI
Amanukatz Savannah Kittens breeds some of the highest quality F2 Savannah kittens available. We pride ourselves on having 3 males to choose from when it comes to breeding.  See our about page to understand the difference between F2 and F6 generations. All kittens for sale come with a full health warranty and TICA papers. We are a long standing Savannah cat breeder located in Ohio.  We offer savannah kittens in all areas but specialize in Ohio, Michigan, Indiana and Pennsylvania. We welcome question about any of our Savannah Kittens.  Please phone us at 419 533 3719. Amanukatz is a "closed" cattery, meaning we don't allow tours.  We do have a savannah kitten pick up room available. We do not hold Savannah kittens without a holding fee placed.
====================================================
| Male Pricing | Female Pricing |
| --- | --- |
| F1 Savannah Kittens $10,000-17,000 | F1 Savannah Kittens $10,000-17,000 |
| F2: Savannah Kittens $6,000-$7.500 | F2: Savannah Kittens $6,000-$7,500 |
| F3: Savannah Kittens $3,000-$4,500 | F3: Savannah Kittens $3,000-$4,500 |
| F4: Savannah Kittens $1,500-$3,500 | F4: Savannah Kittens $1,500-$3,500 |
| F5-7: Savannah Kittens $1200-$5,000 | F5-7: Savannah Kittens $1200-$3,000 |