F2 Savannah Kittens for Sale DOB 04-05-2016
F2 Savannah Kittens Unavailable 533 3719

Legend doesn't give us many kittens but she sure makes up for them in quality 🙂 This cute Savannah Kitten is full of herself. She has a beautiful head and as you can see from her pictures as she grows she is getting long legs. She has a wonderful golden coat if you can see it through her fuzzy top coat.
F2 Savannah Kittens for Sale DOB
03-02-2016
F2 Savannah Kittens Dark Silver Female $6,000 *UNAVAILABLE*
This lady is sassy and classy all in one. Talk about LEGS, she is all legs! Pictures are hard to take because she loves doing somersaults. If she isn't doing that, she is walking on her back legs. Talk about a savannah kitten that will make you laugh, she is by far the funniest of my savannah kittens.
We are a "Closed Cattery" What this means…
Our Past F2 Savannah Kittens
Amanukatz Savannah Kittens breeds some of the highest quality F2 Savannah kittens available. We pride ourselves on having 3 males to choose from when it comes to breeding.  See our about page to understand the difference between F2 and F6 generations. All kittens for sale come with a full health warranty and TICA papers. We are a long standing Savannah cat breeder located in Ohio.  We offer savannah kittens in all areas but specialize in Ohio, Michigan, Indiana and Pennsylvania. We welcome question about any of our Savannah Kittens.  Please phone us at 419 533 3719. Amanukatz is a "closed" cattery, meaning we don't allow tours.  We do have a savannah kitten pick up room available. We do not hold Savannah kittens without a holding fee placed.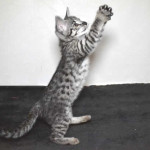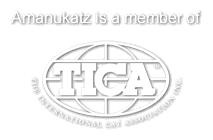 ====================================================
| Male Pricing | Female Pricing |
| --- | --- |
| F1 Savannah Kittens $10,000-17,000 | F1 Savannah Kittens $10,000-17,000 |
| F2: Savannah Kittens $4,500-$7.000 | F2: Savannah Kittens $4,500-$7,500 |
| F3: Savannah Kittens $2,500-$4,500 | F3: Savannah Kittens $2,500-$4,500 |
| F4: Savannah Kittens $1,500-$3,500 | F4: Savannah Kittens $1,500-$3,500 |
| F5-7: Savannah Kittens $1000-$3,000 | F5-7: Savannah Kittens $1000-$3,000 |