F2 Savannah Kittens for Sale
F2 Savannah Kittens Litter Announcement 4 Babies Born 03-02-2016
F2 Male Savannah Kitten Available $6,500/Pet Please Call 419 533 3719
This guy is going to be a big kitty. He is almost 3 pounds already and judging by the size of his legs and paws has plenty of growing to do. So if you want a big boy, this is your Savannah Kitten.
F2 Savannah Kitten Female 2 Available $5,500/pet/Breeder Inquiry 419 533 3719

This is the clown of the crew. Loves to be held but has to control the toys. Always climbing and getting into things.
F2 Savannah Kitten Female 1 Available $5,500/pet/Breeder Inquiry 419 533 3719

This Female Savannah Kitten is going to be one big solid girl. At 5 weeks old she tops out at just shy of 2 and a half pounds already.
F2 Savannah Kitten Female 3 $5,500/pet PENDING

We are a "Closed Cattery" What this means…
Our Famous F1 Savannah Cat "Legend" has welcomed a new little girl DOB 04-05
Legend doesn't give us many kittens but she sure makes up for them in quality 🙂
Our Past F2 Savannah Kittens
Amanukatz Savannah Kittens breeds some of the highest quality F2 Savannah kittens available. We pride ourselves on having 3 males to choose from when it comes to breeding.  See our about page to understand the difference between F2 and F6 generations. All kittens for sale come with a full health warranty and 
TICA
 papers. We are a long standing Savannah cat breeder located in Ohio.  We offer savannah kittens in all areas but specialize in Ohio, Michigan, Indiana and Pennsylvania. We welcome question about any of our Savannah Kittens.  Please phone us at 419 533 3719. Amanukatz is a "closed" cattery, meaning we don't allow tours.  We do have a savannah kitten pick up room available.
We do not hold Savannah kittens without a holding fee placed.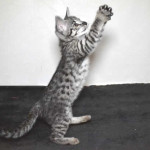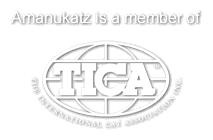 ====================================================
| Male Pricing | Female Pricing |
| --- | --- |
| F1 Savannah Kittens $10,000-17,000 | F1 Savannah Kittens $10,000-17,000 |
| F2: Savannah Kittens $4,500-$7.000 | F2: Savannah Kittens $4,500-$7,500 |
| F3: Savannah Kittens $2,500-$4,500 | F3: Savannah Kittens $2,500-$4,500 |
| F4: Savannah Kittens $1,500-$3,500 | F4: Savannah Kittens $1,500-$3,500 |
| F5-7: Savannah Kittens $1000-$3,000 | F5-7: Savannah Kittens $1000-$3,000 |